YOUR AUTHENTICITY & EXPANSION AWAIT!
Coaching with me is an extremely personal and profound experience. There is nothing like it.
It will be one of the most exciting and intimate experiences of your life.
Through your unique coaching program (which we'll discuss and arrange together), you'll:
Explore your most challenging aspects, attributes, situations, and conditions.
Unearth, confront, and dissolve your blocks.
Up-level your self-esteem and awareness.
Improve your understanding of your value to yourself and the world.
Release and shift the prior tendencies that prevented you from honoring yourself.
Release the excuses you use to deny your passions, goals, dreams, and strengths.
Expand far beyond your prior limits around creativity.
Command more respect and deeper listening from lovers, partners, bosses, and friends.
Explore ceremonies and declarations that empower and uplift you into new paradigms and trajectories.
Practice and embody the spiritual principles that will align you with your authenticity, nature, and divine Self.
Uplevel, release, and shift outdated relationships.
Release the patterns and people that negatively impact you or regularly fail to uplift and honor you.
Many of my clients are also developing businesses.
We'll dive into every aspect, improve operations, and inspire greater clarity & success. When we're in the middle of personal transformations, our businesses will evolve, too. Let's integrate your spiritual aspirations into all of it & take things to the next level!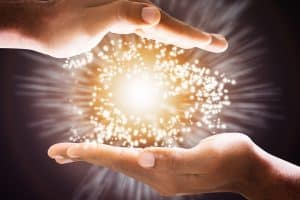 WHILE COACHING WITH ME, YOU'LL LEARN TO:
Release the past – because it does not exist.
Connect more deeply with your heart.
Release the obsessive nature of your mind.
Remember how wonderful, unique, and powerful you are.
Use language that has only net-positive impacts on your conditions and experiences.
Chant powerful mantras, perform mystical rituals and connect deeply with the Eternal, Divine Consciousness.
Submerge yourself in the present moment with gratitude and enthusiasm.
Establish simple practices and habits that will help you regularly choose and affirm positivity.
Truly forgive at the deepest level.
Rebirth at the most profound level.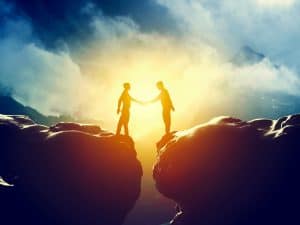 Direct, loving, and playful, I'll champion your growth and walk with you toward your next destination.
Our time together will be an enjoyable, productive, and enlightening ride.
Ongoing, you'll experience new awarenesses, improvements to your conditions, and spiritual expansion.
Your package includes my 30-day video course, The Personality Cards (+US shipping) & all of my ebooks, with over 300 pages of inspiring content.
If you're 100% certain you'd like to explore this further, please fill out Paul's Coaching Candidate Questionnaire.
Contact me: HERE – THANK YOU!
---
About Paul
Paul Wagner is an Intuitive Life & Business Coach, a finely-tuned clairvoyant reader, and a 5-time EMMY Award-winning writer. He created THE PERSONALITY CARDS, a powerful Oracle-Tarot deck that's helpful in life, love, and relationships. Paul studied with Lakota elders in the Pecos Wilderness, who nurtured his empathic abilities and taught him the sacred rituals. Moreover, he has lived at ashrams with enlightened masters, including Amma, the Hugging Saint, for whom he's delivered keynotes at Her worldwide events. Also, Paul tours the world lecturing on spiritual liberation. He lovingly offers intuitive readings and inspirational coaching to help others with self-discovery, decision-making, healing, and forgiveness. Book a session with Paul: HERE.
A Little Bit More About Paul
Enjoy A Deeply Inspiring And Intuitive Session With Paul
I Am a Deeply Intuitive
Empath and Coach. I love
to serve others.
As a personal advisor and business coach, I
help individuals and groups let go of the
past and create lasting, empowering plans
for their futures. During my one-on-one
sessions, lectures, workshops and retreats,
you'll learn to forgive others, live in the
present moment, find new joys, and create
powerful life-plans.
I'm a 5-time EMMY® Award Winning writer. I
have written, produced, educated, and
performed for millions of people on TV and
at events throughout the world. I have over
500 corporate clients in 10 countries, and I've
written and performed over 2500 shows for
the Fortune 1000.
I promise that our intuitive sessions together
will be fun, eye-opening, and transformative.
Book a personal session with me
Testimonials
Thank you so much for hearing me so deeply. You are so kind and generous to me, helping me get past the death of my child and loss of my marriage. The guilt was killing me, but I'm seeing the light again, feeling more loving. Thank you for working through everything with me. I know I'm a challenge. I've listened to the recordings several times. Each time, I am reawakened into how empowering you are for me. How kind and present. Thank you so much. I am SO GLAD I TRUSTED YOU AS MY COACH!
---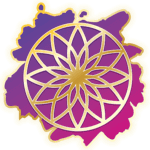 Working with you has been amazing. I love how you can see the challenges that my wife and I are having - and you don't blame either of us. You also saw that I have a bit of work to do, which I needed to hear. Now that I'm completely over myself (haha), she and I are able to have very productive conversations. Sometimes it feels like we're just getting to know each other. We appreciate you, Paul - thanks!
---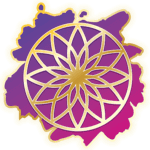 Thank you for being such a light and inspiring person in my life, Paul. I was worried about hiring someone to help me because it all felt so unmanageable. You were so sweet with me, holding my hand during a very painful time. Each session helped me break out of my darkness. The difference between today and 3 months ago is almost unbelievable. Thanks for seeing my potential and walking me into it!
---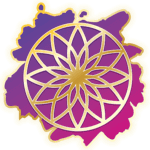 I love our sessions so far. After a month, I'm noticing just how clear I really can be. I tend to overcomplicate things and get lost in the details. I also forgot how to be a positive person. Working with the rituals and living more in gratitude has been immensely rewarding and eye-opening!
---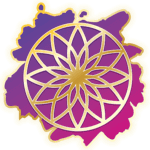 WOW! Such a great experience working with you. Your sessions made me feel so much better. I'm at a loss of words right now. Suffice to say that you helped me regain my confidence and let go of some serious garbage. I was carrying so many unnecessary pieces of guilt and self-hatred. You helped me release these things. Truly a wonderful experience.
---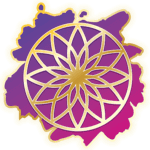 Paul, you saw exactly what was happening in our office situation. It was amazing to me how you were able to not only see all the personalities but also help us unwind a difficult situation. Such an excellent experience working with you. Thank you!
---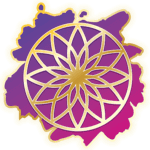 Join Our Lovely Tribe!
Receive Love-Notes With Beautiful And Empowering Information. Enjoy!