Get the Free Audio Course. You'll love it!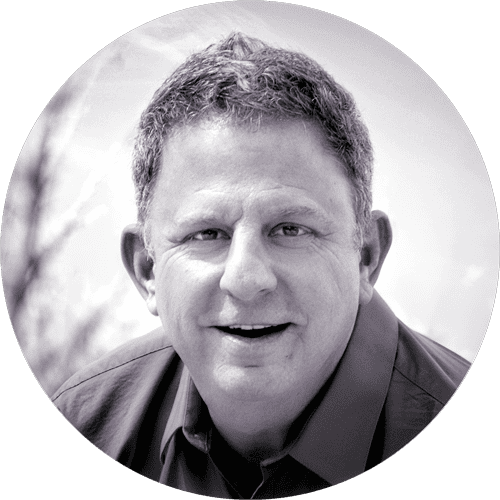 When we face challenges, our natural tendency is to react, thinking our biggest problems are external. We might point to an irrational boss, an unkind partner, or random individuals who are "out to get us." But in nearly every case, it's not about the other person. It's about us. There is no "other."
We create our own barriers.
Our minds and hearts are potent. They have the power to attract or repel love and happiness. If you truly want to expand your awareness and improve your perspectives, I'd like to help you extinguish negativity, gain a better understanding of your personal truths, and free yourself.
Join me for a FREE audio course
Over many years of helping all sorts of people gain clarity in their lives, six key lessons have emerged. I'd like to share those lessons with you—one per day. Just sign up to the left and I'll email you the first lesson right away. It's time to awaken.
Paul's course was extremely powerful for me. By following his instruction and processes, I gently exited a few challenging relationships, ones that had no business being in my life. It wasn't dramatic – it was just a nice, sweet, letting go. And that's how this course works. If you do all the work, you shift. This is how spiritual and personal growth courses should be! Great course A+!
There is so much incredible value here. Paul walks us through forgiveness and improving self-worth, not in a cliche' way, but via deep, effective processes. In the midst of one of his videos, I just started crying and apparently I forgive someone who was bugging me to my core. Without Paul's style and instruction, I doubt I would have done this type of inner-work. I love all these videos and I'm grateful.
What began as a little hobby of mine has turned into a bit of an obsession with rebirth. I love the meditation, mantras, and reframing around personal relationships – outstanding – truly. Paul is often sweet and intuitive, but, in moments, extremely tough. Luckily, Paul knows when to ratchet-up the encouragement, and he does this in ways that inspire me to get myself in gear. This is an excellent series that packs a powerful (often warm) punch.
At first, I felt very secretive about taking Paul's course. I didn't even tell my sweetheart. These topics are so personal. I was especially nervous around how I might shift, especially in relation to Paul's topics like the truth about romantic love and the difference between karmic/dharmic relationships. Quality content, btw! I've told everybody at my doctoral program. I'm also wondering what's next in the program. Paul dove into some intense and wonderful topics here. His lectures are insightful. Loved every minute of this.
Paul, you saw exactly what was happening in our office situation. It was amazing to me how you were able to not only see all the personalities but also help us unwind a difficult situation. Such an excellent experience working with you. Thank you!
Dr. D.
WOW! Such a great experience working with you. Your sessions made me feel so much better. I'm at a loss of words right now. Suffice to say that you helped me regain my confidence and let go of some serious garbage. I was carrying so many unnecessary pieces of guilt and self-hatred. You helped me release these things. Truly a wonderful experience.
Mina W
I love our sessions so far. After a month, I'm noticing just how clear I really can be. I tend to overcomplicate things and get lost in the details. I also forgot how to be a positive person. Working with the rituals and living more in gratitude has been immensely rewarding and eye-opening!
Pete C
Thank you for being such a light and inspiring person in my life, Paul. I was worried about hiring someone to help me because it all felt so unmanageable. You were so sweet with me, holding my hand during a very painful time. Each session helped me break out of my darkness. The difference between today and 3 months ago is almost unbelievable. Thanks for seeing my potential and walking me into it!
Mandy C
Working with you has been amazing. I love how you can see the challenges that my wife and I are having - and you don't blame either of us. You also saw that I have a bit of work to do, which I needed to hear. Now that I'm completely over myself (haha), she and I are able to have very productive conversations. Sometimes it feels like we're just getting to know each other. We appreciate you, Paul - thanks!
Ben T
Thank you so much for hearing me so deeply. You are so kind and generous to me, helping me get past the death of my child and loss of my marriage. The guilt was killing me, but I'm seeing the light again, feeling more loving. Thank you for working through everything with me. I know I'm a challenge. I've listened to the recordings several times. Each time, I am reawakened into how empowering you are for me. How kind and present. Thank you so much. I am SO GLAD I TRUSTED YOU AS MY COACH!
Rachel J
Join Our Lovely Tribe!
Receive Love-Notes With Beautiful And Empowering Information. Enjoy!