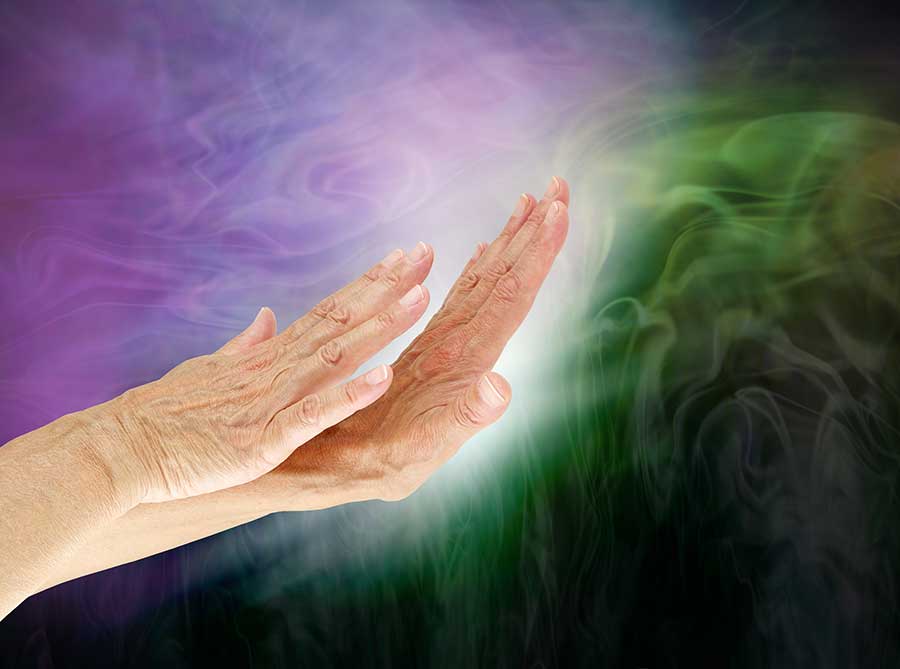 When people hear the word vampire, they think of Mary Shelly and her wild and haunting stories. There's gore and darkness and a lot of really bad make-up! 
Truth be told, real vampires don't go around drinking blood directly out of the spout, they sit across the table from you, look deep into your eyes, and drain the life out of you. Ehem, I mean, they draw energy from your vibration, potentially depleting your emotional and spiritual gold.
These sad folks are sometimes called "Emotional Vampires" or Narcissists. Make no mistake about it, attempting to have reciprocal relationships with these people can take a toll on your life, especially if you are unaware of the dynamics at play. 
You probably already know a Vampire.
According to Judith Orloff M.D., a practicing Psychologist in L.A., "… the biggest energy drain on my patients is relationships. Some relationships are positive and mood-elevating. Others can suck optimism and serenity right out of you." 
Humans are social creatures. We love to hug, gather, and chit-chat. With the hope of another person filling our little gaps, we open ourselves up upon every chance at intimacy. We work together in large groups, meet for dinner and drinks, and immerse ourselves in complex family constructs. In the midst of it all, each of us is most certainly engaging or nurturing a vampire. Energy vampires can even be a spouse.
Has anybody you know repeatedly failed to deliver on promises? 
Have they made excuses and guilted you into doing their work for them? 
Maybe they only want to spend time with you when it's convenient for them? 
In your moment of need, do they disappear?
When connecting with you, are they obsessed with their own needs and challenges? 
Is it all drama, all day, every day?
All of these folks might be feeding off of your goodwill and kindness. They might be draining you of energy better spent on yourself. After cleaning up after them, driving them places, making excuses for them, putting up with their diversions, and trying not to crack under their pressure, you might need a month of detox!
These relationships are toxic for sure – and if not properly managed, they could feed off you to the point of absolute devastation. 
Be careful, set boundaries, don't take on their karma, and continually check-in with yourself to make sure you're not giving up energy that you don't have.
Be On The Lookout For These Things
Specifics change from vampire to vampire, but they all have a few key characteristics. 
Energy vampires and narcissists:
  Tend to be very charismatic and engaging 

  Continually draw attention to themselves

  Lack empathy 

  Lack an understanding reciprocity, balance, and being "other-focused"

  Appear extremely needy and lazy

  Talk a good game but rarely act

  Find it difficult to change their behavior 

  Manipulate others to do everything for them

  Rarely own their bad behavior – except when we threaten to leave them
Getting other people to do all the work is easier when you're a smooth talker. It also helps when you're able to project confidence and enthusiasm. Energy vampires might boast that they are extroverts, but they're most often desperate at a core level.  
Some of them spend an unusual amount of time focused on their own appearance. They might have the perfect excuses for how they spend their time and money on things that are obviously not prudent, mature, or good for them. They might say that their recreational drugs help them sleep or feel less anxious. 
Everything a vampire does is about filling the sad, bottomless holes within them.
One of my former narcissist, celebrity clients could not help but make a villain out of everybody in her life, including her husband, sisters, nanny, chef – you name it. She had no sense of who she was because she continually devoured the people in her life. She could not understand how every person in her life had value. She made each of them out to be a villain. 
Additionally, she could barely own, declare, and defend her opinions, which changed like the wind, let alone her challenges, shortcomings, and massive, misguided ego. It was sad to watch. 
My ideas for this sad soul were all about being more productive, fulfilling her agreements, renegotiating her relationships, and improving the structure in her personal and professional lives. Yet, all of these ideas became thorns for her. She simply could not fathom the idea of hard work, especially when it came to working on herself. Everything was EVERYBODY else's fault. 
This is classic narcissism. This type of person does not want real relationships in her life, she wants every person in her life to validate her every whim, glance, thought, and incongruence. She would grimace at the thought of having to reflect upon herself. She found it exhausting. 
While many of these vampires are outgoing, silver-tongued, and maybe even sexy, some spend time in the background, appearing unassuming and quiet. This is only part of their engagement patterns. They'll perch and await the right moment to play the victim card. When they do, look out! This is when all hell breaks loose. 
As they shout and freak out about all of their assumptions, projections, stress, and delusions, they find culprits for every aspect of their self-created pain. They NEVER look in the mirror and say, "I chose these experiences. How can I honor them and then improve upon myself?" This concept would never dawn on a narcissist. 
They'll always find an excuse or response along the lines of "You might have it slightly bad in your life at times, but I have it way worse. Here are 10 contrived examples born from my self-aggrandized ego."
These fascinating embodiments of Eternal Black Holes will complain about money, health, their car, or a broken fingernail – anything to refocus attention back on them. If the conversation is aimed at anything other than their vanity, their overactive minds will be hard at work looking for the bridge that takes the conversation back to them. 
If you're speaking, chances are they are not listening. Their primary focus at that point is to mentally perseverate on what they could say next so that the attention returns to them.  
The Energy Vampires in your life may appear to be completely unique, with their own styles and attitudes. They might appear to be different on the surface, but don't be fooled. Make no mistake about it, all Energy Vampires will eventually seek to slowly chip away at your happiness, well-being, and life-force. They can't help themselves. 
3 Ways to Protect yourself from Vampires
Unfortunately, garlic and wooden stakes are not very effective against vampires and other types of narcissists. In most situations, these pathetic users and abusers are parents, children, friends, spouses, or coworkers. If they're too entrenched in your life, it can be almost impossible to remove them or set clear boundaries with them. That said, if you're careful, thoughtful, and consistent about it, you can learn to coexist with and sometimes completely eradicate vampires. 
1.

Remove The Vampires From Your Life
If you are constantly burdened with the drama of another person, it can cause unnecessary stress, and affect everything from sleep to health. You've continually tried to serve them, sometimes with the grace and patience of a living saint. You've felt stressed, burdened, angry, sad, and sometimes completely drained of energy. 
You've stayed on the phone with them for hours listening to their complaints. You've given everything you can and they still ask for more. In these cases, you have no choice but to release them from your life. 
The key here is to remember that these people tend to be unaware of the pain they've caused you. Even if you've told them time and time again, chances are they will be unable to hear you. They simply cannot listen to feedback. 
Even when you say goodbye, their responses will be something like, "Why are you doing this to me?" Or "I can't believe you don't care about me!" When you don't answer their texts and calls, they send you guilt-ridden messages that make them sound like you shot them in the head and stole their legs.  
It's time to say buh-bye. You don't have to create a major in-person event to get this done. All you have to do is calmly tell them how busy you are, and then slowly exit the relationship. Think of it as titrating off of drugs. You are a drug to them. To help them withdraw, you need to show some tough love – most importantly tough love for yourself. Say goodbye and move on.
The good news is that most of these people will immediately find another person to engage and manipulate. They'll start texting these new punching bags late at night and eventually hook one of them. At that point, you're 100% off the hook and clear of their toxic debris! 
GOOD ON YA, MATE! Stay positive and keep moving forward! And never let them back into your life.
2.

Manage The Time You Spend With Narcissists
Coworkers, family members, and old friends can be tricky to remove, and it might be far more work to remove them than simply manage your time with them. By setting schedules with them, ones that serve your happiness, you can improve your energy levels and emotional stress. 
Because Energy and Emotional vampires often lack empathy, you'll need to be clear, direct, and consistent. Subtle hints are usually deflected, ignored, or seen as thin, permeable, and changeable boundaries. 
If you're hankerin' for less time with your narcissist or vampire, here are a few things you can say to them:
  I'm working on an all-consuming project, back to you in a few weeks. Sorry.

  I'm needing some time along, you know me, always moving too fast. Need some me-time. Thanks for understanding. 

  Doc just told me if I don't stop texting at night, I'll never relax enough to actually sleep. 

  I need some space because I'm exhausted and need to revamp my priorities. 

  My husband/wife needs more time with me and I will need to be texting and calling less with all sorts of folks in my life – it's time to prioritize – thanks for hearing me out
If you're in a family full of vampires, you might need to build a chore wheel and map out a schedule for meal time, alone time, and other times that allow you to make space for yourself and inquire within. 
By trying some of these things, you will feel more energetic, aware, and relaxed. You'll also begin to imagine other ways that you can improve your life. Stay focused and shake off any guilt that comes your way. Your primary relationships are to yourself and the Universe. Everyone else can get over themselves and adjust.
3. Set Boundaries With Vampires & Narcissists
When forced into close proximity with vampires and narcissists, it's vital to recognize the extent to which you are depleting yourself. It's not about them – it's about you. If you're constantly exhausted after exchanges with them, it's time to buck-up and set some adult boundaries. YOU CAN DO THIS!
With coworkers, you'll need to be politically correct, clear, and kind. You don't want to jeopardize your work-sitch, especially if you love your job. Tell this category of vampires that you are falling behind in your deliverables and you need to get yourself together so that you are able to sustain your life. 
For the vampire friends and family members in your life, stay away from giving them advice. They don't want to hear it. Own your stuff and tell them how much you care about them – but don't be a panting puppy dog. Just be clear and concise. If you're deeply empathic, be very careful to block their projections and do not absorb any of their disappointment, sadness, or anger. That's their stuff. You focus on your stuff. 
You must remember that when you develop a true sense-of-self and you protect this Self by setting boundaries, you're educating the vampires in your life and all of the people who engage with them. 
By removing yourself from these dynamics, you stop a variety of codependent cycles. 
Energy Vampires Are Here to Stay
Throughout our lives, we will run into countless people that want to take advantage of your kindness. While there are many ways to cope with the people using you, it can be downright impossible to remove all of them. And you could spend a thousand lifetimes trying to fix them.
Modern day technology has spoiled many people. Companies cater to customers and build a false sense of entitlement in many, because of this, Energy Vampires thrive on others catering their every want and need. Remember that behind each email address, each phone call, and each smile, is a whole person with emotions and needs just like yours.
What if YOU are the Vampire in the Relationship?
If you're reading this and feel like, "Holy moly, I'm a vampire!," then my gosh, lucky you! Use this article as a pathway to improve yourself. There is no time like the present moment to own your shit and start improving your life. Go for it!
Some vampires and narcissists are completely clueless. It's not because they're bad people, it's because hey grew up needy and nobody ever challenged their self-absorbed self-concept. If we change things within ourselves, we become stronger, studier, more compassionate, and more clear. 
Remember this: whatever your narrative is, whatever is ailing you, whatever you feel overwhelmed with and consumed by, other people are going through the same thing – or worse. 
Remember, too, change doesn't happen overnight. Over time, the little changes you make will result in a big impact on you, your energy, and the people around you. Start small. Before picking up the phone to blame someone or manipulate someone into helping you, write down a few things you can do to improve your situation. When we look within, we find ALL the answers. 
Most importantly, when building relationships with others, allow the other person to speak, and remember to LISTEN! It can be tempting to think about how you are going to respond, but this is just plain lazy. Listening deeply to others, we expand our hearts and our understanding of the Universe. 
When listening, consider how it might feel to be in their situation, then respond honestly and lovingly. If you're tired of your inner-narcissist, seek to serve others. This is the quickest pathway to our liberation.
Meditate, journal, and pray. When you pray for others, the Universe prays for you. You are unlimited in every direction, so refrain from making excuses – and get to work! When you unfold and expand, you become a light to others. Every thought, intention, and action feeds the eternal whole. Be a light and you will become the light.