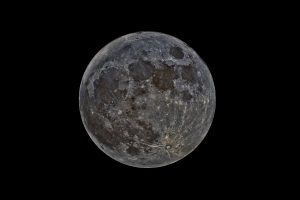 A Black Moon is Beautiful and Powerful! A Shutterstock Licensed Image.
The Black Moon: An Invitation To Celebrate & Invest In The Awesome And Incomparable YOU!
By Paul Wagner
Embrace Your Brilliance And Take Action NOW! A Black Moon is a delicious invitation to embrace your creative spark.
A Black Moon occurs every 32 months. When Mercury went direct in Cancer last night, the new moon rose in Leo.
I love Leo. She pushes us to see our value and take action. She taps us on the shoulders, and kisses our cheeks, saying,
"It's now time for you to shine!"
During Leo Moons, it is customary to focus on new ways to see ourselves, and invite new modalities that will help us share our gifts, talents and attributes. It's a great time to engage a challenge!
While Leo is always about capturing and embodying our rightful sovereignty, the Black Moon and the waning Mercury Retrograde (Mercury-Shade) keenly amplify this energetic encouragement.
There could be no better time than RIGHT NOW to be alive, creative, expressive, and full of your rightful power. Seriously! Get on board with YOU!
This new moon is all about self-expression!
A Black Moon is an energy typhoon that seeps into our electromagnetic fields. She helps us see our personal truths, and shed light on all the events, circumstances, and people around us.
If you can take a moment to allow this powerful, energy ally to share its truth with you, you will be surprised at how helpful she is. She's like the Divine BFF you've always wanted.
Let The Black Moon Embrace You & Shine Through You!
Because this Black Moon is particularly lusty and Herculean, she can take the form of a ripped, intoxicating Warrior-Angel. During this time frame, there might be healing shakeups and slight breakdowns, whereby illusions fade away, and truths are resurrected in their places.
The Black Moon always serves our highest ideas and most advanced natures. She is a proponent of the most advanced aspects promoting our highest good.
This lovely creature is akin to a Cosmic Coach, who encourages us to know ourselves deeply, embrace our truths (both dark and light), and seek only clarity and divine righteousness in our experiences and relationships.
The Black Moon invites us to embrace
a fresh start with clear intentions.
When we pursue our highest ideals and Self, it must begin with the most courageous self-love imaginable. This is not a time to tinker in positivity. It's the perfect time to master it.
See your value in all its glory. Embrace how every particle in the Universe knows and loves you. Allow this love to help you evolve, evaluate your world, and take appropriate and timely actions.
Ask yourself:
Where are you most loved?
Where are you under-allowing?
How can you improve your reality?
There is no human Being on earth, no etheric entity throughout the realms, who can love you more than you can love yourself. It must begin with you. You are, and always have been, the Universe.
Declare what matters to you most!
Proclaim your skills, talents, and attributes to the Universe!
Believe, then be "baptized" in the bosoms of love and light!
It is your right to be wild and free. It is your nature to feel vibrant, connected, and exhilarated. Release every iota that has held you back.
Declare your new self-identity.
Move forward knowing that
your ancestors, the Universe,
and all the light-Beings,
in all the realms,
want you to be happy. ALWAYS!
SO IT IS! SO IT SHALL BE!
ASE-O!
Ase, Ase-O or Ashe ("ah-sheh") "The power to make things happen," utilizing our life force in partnership with the eternal forces of light. Akin to the concept of Chi.
---
The Author
Paul Wagner is an Intuitive-Empath, clairvoyant reader, and a 5-time EMMY Award-winning writer. He created THE PERSONALITY CARDS, a powerful Oracle-Tarot deck that's helpful in life, love, and relationships. Paul studied with Lakota elders in the Pecos Wilderness, who nurtured his empathic abilities and taught him the sacred rituals. He has lived at ashrams with enlightened masters, including Amma, the Hugging Saint, for whom he's delivered keynotes at Her worldwide events. Paul tours the world lecturing on spiritual liberation. He lovingly offers intuitive readings and inspirational coaching to help others with self-discovery, decision-making, healing, and forgiveness. Book a session with Paul: HERE.
Download My Free Report
"How To Live An Exuberant Life"
---