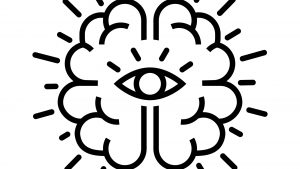 Empathy vs Intuition: What's the Difference?
By Paul Wagner
Embodying the pain of others is different than sensing the properties, conditions, and experience of the pain. Let's have a look at Empathy vs Intuition in this article.
Intuition is an ability or gift whereby one or more of your senses inspires an awareness about a potential trajectory or event. For example, you might have a gut (physical) feeling or an image (spiritual sense) that someone will call you or that an impending decision will work out in your favor.
Empathy is the ability to consider, fully encompass, embody, or sense a person's or group's feelings, either in-person, within your soul tribe or family, or remotely. Empathy might emerge as a full-body experience where you can literally feel the sadness or grief of another person. In the case of feeling somebody else's anger, empathy might appear as a rash or upset stomach. The overriding feeling of empathy is equal to the feelings of the other person.
The challenge for Intuitives and Psychics, who focus primarily on extracting information from a projected timeline or reality, is integrating empathy and compassion when they are helping others and themselves. The challenge for Empaths is to refrain from taking things personally when we feel or absorb energy from others.
Many Empaths, Intuitives, and Psychics have compassion and are kind people, but some highly sensitive people use the victim position/identity to take things too personally and to create self-pity, attention or drama, rather than use their gifts toward self-realization, healing, and light.
Because these types of gifts can be challenging, all sensitives should pray, chant mantras, do healing and light rituals, help the poor, refrain from alcohol, pot, and other drugs – and regularly clear their energies. Doing so helps us be earnest and true servants to our own evolution and the evolution of others.
Sending this with love and light!
.
---
The Author
Paul Wagner is an Intuitive-Empath, clairvoyant reader, and a 5-time EMMY Award-winning writer. He created THE PERSONALITY CARDS, a powerful Oracle-Tarot deck that's helpful in life, love, and relationships. Paul studied with Lakota elders in the Pecos Wilderness, who nurtured his empathic abilities and taught him the sacred rituals. He has lived at ashrams with enlightened masters, including Amma, the Hugging Saint, for whom he's delivered keynotes at Her worldwide events. Paul tours the world lecturing on spiritual liberation. He lovingly offers intuitive readings and inspirational coaching to help others with self-discovery, decision-making, healing, and forgiveness. Book a session with Paul: HERE.
Download My Free Report
"How To Live An Exuberant Life"
---