Writing letters can move you forward – even if you don't send them. A Shutterstock Licensed Image.
The Power of Learning How to Write Letters
Changing our lives often requires putting our intentions into words. Handwritten letters to friends, families, and enemies can help you let go, move on, and level up. Learning how to write letters can be a great way to build a beautiful, intentional life.
When we want to experience a life-changing paradigm-shift, we can't ignore all of the people who reside in our minds and hearts. Whether they are friends or enemies, we are relating with them on some level. If we are to transforms our beliefs, we must also shift those relationships. They are mirrors that we cannot ignore.
To truly change the paths of our lives, and shift our behaviors, we must engage with every figure that feeds us, whether the person is living in this physical world or traversing other realms.
It's not important whether or not we physically reconnect with these people. It's not important whether we wish to build or burn the bridge. What's most vital here is that we seek an understanding of their roles in our lives going forward.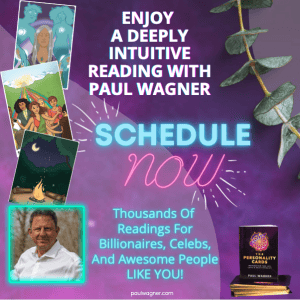 Keep in mind that even if you write the most stunning letter, one worthy of the Smithsonian, it doesn't mean that you should send it. The first mission is to write the letters.
Why Would You Want To Write These Letters?
You've already had a rebirth and you wish to educate a few of the most important people in your life.
You desire a complete transformation and wish to energetically (not physically) engage the people and images that might be influencing your current (outdated) self-identity, self-perception, beliefs, desires, and actions.
Knowing that you placed yourself at the mercy of people you do not like or those who do not respect you, you have decided to eradicate all negative and negating influences and circumstances in your life.
How Do I Write These Letters?
First Version
Imagine that you can say anything to this person. No holding back!

Treat this first letter as a secret journal, only meant for you and the Divine.

As you write, express your feelings with clarity and certainty, and without hesitation.

Explore your feelings and thoughts in this letter until you have exhausted every aspect of the relationship. Dig into nooks and crannies. Illuminate old imagery. For this moment, bring it all in, writing everything that comes across your mind and heart.

Try to find moments where you enjoy it. Allow feelings of sadness and anger. Let your emotions come to the surface. Honor them, for a moment.

Print the letter, kiss it, hug it, and thank yourself for writing it.

Burn the letter in the sink.

Say a prayer for this person. Imagine that you and this person are surrounded by pink, protective light. Send the person lots of love and remain in gratitude for this experience.
Final Version
As you embark on the writing, imagine that you are speaking to yourself. When expressing your feelings, do not dwell on the past, rather, dwell on gratitude.

Respectfully honor the past, without being too specific or too verbose. Stay away from blame or suggesting that one of you could have done better or been smarter.

Declare where you believe the relationship will now go. Even if it is to remain in the ether, speak your truth with love and light.

Craft this letter as if you are writing to the Universe, because you are.

As you write, let emotions arise and let them go. Honor them, but do not dwell on them. These little bubbles are no longer meant for you.

Sit with the letter. Hold it in your lap. Love it. Close your eyes. Breath into this moment. Feel gratitude.

Either prepare to send the letter to this person or decide to make that decision later. Put the letter on your altar or in a sacred, secret place.

After writing each letter, you might feel a little exhausted. You might feel confusion, sadness, or anger. You will certainly feel relief. Allow these feelings to dissipate. Breathe deeply and allow your mind and heart to clear.
Pray for each person to whom you've written a letter. Pray for their health and happiness. Pray for their families and future. Send them love and light. Appreciate all the positive aspects of these relationships and be grateful for every lesson, no matter how small.
Every person that comes into our lives embodies a lesson. Each lesson is born from our desires to evolve. If we attract a lesson, no matter how painful or wonderful, it is because we vibrated the nature of that lesson, long before it appeared in our lives.
You are an electromagnetic Being. You are primarily soul plus a tiny hint of body. The body is secondary. Your relationships are secondary. Learn to honor them by showing up with clarity and vibrancy. Learn to celebrate them. And when it's time, learn to let them go.
Truth be told:
Your relationship is not with other people. 
It's with the Universe.
Make bold decisions that make you feel happy and resolved.
If you need to communicate these things, do it swiftly.
Let your soul embrace every lesson it desires. In all things, seek clarity, and be grateful. If you are resistant and defiant when having an experience with another, let it go before you hurt yourself or others. That person or lesson might not be meant for you.
For transformational rituals, including how to process and release prior relationships, circumstances, and beliefs, go HERE.