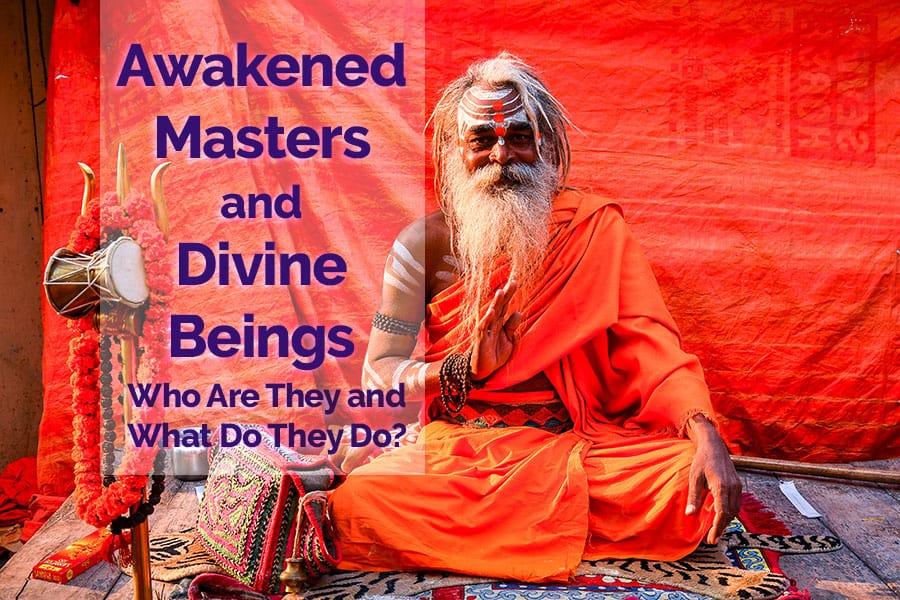 The chaotic drumming of our lives can deafen us to the wants and needs of others. It's easy to be so focused on what is happening in our tiny bubbles, we often forget that there is a whole world cascading around us. 
For many, the beat of existence is so enrapturing, they will never realize their true Self; the Self that lives in others. Yet, there are a select few who have reduced the layers atop our natures to dust. With love and light, they tear down the sheets draped over our adoring eyes.
Whether we call them Gurus, Masters, or Light-Beings, their goal is the same: to impart their love, light, and knowledge to improve our lives and reduce the suffering of humanity. 
How lucky we are when we are called to spend time with these beautiful, profound, and ancient souls. 
What Makes Masters, Light-Beings, and Gurus Unique?
If you are hoping to find a way to identify one of these vessels of love & compassion on looks alone, you might be disappointed. Many of the spiritual Masters who impart their light to us can most often be found on the fringes of traditional "normal" society. 
Some Masters prefer to be adorned in attire that reflects their lineage, culture, and teachings, while others opt for clothes that appear no different that what you or I might wear to a barbeque. 
And while many of us might carry our birth names to our deaths, many spiritual masters are inspired to change their names according to prophecy, tradition, inspiration, or their devotees. While some are named as they are born (i.e. Christ), others are renamed upon their Awakening. 
These names tend to cover a spectrum of styles and lineages, but the new names are often chosen for them by others, whether it's their families, communities, or spiritual elders. 
In these cases, Gurus are not actually being given new names. They are shedding a name that could not capture the magnitude of their light-bodies and existences. Their names might be translations of the message they seek to transmit, like The Joy-Permeated Mother.  They might also be named after a life they previously lived. 
The Dalai Lama has been born into his position 14 times at the time this article was written. There always reincarnated Lamas and Divine Mothers sprinkled around the world. When a vessel of love and empathy dies, their teachings live on and their names continue to guide others to lead more conscious lives, on paths toward enlightenment.
To the untrained eyes, these eternal souls might go unnoticed, but there are many who can't help but respond deeply and profoundly to their presence. 
Clairsentient, Empaths, and Mediums report a calmness and light when sitting at the feet of Awakened Masters. Attuned souls may become overwhelmed at the sheer volume of light radiating from a Master. 
By opening themselves to others, the Guru takes on the pain, emotions, karma, and worries of the individuals that admire them. They breathe in the fabric that blurs our realities and exhale the type of light that washes away the past and all its shadows. 
How Masters Reach People
Masters have a variety of methods for contacting the populations who need their messages the most. Some focus on yoga, meditation, rituals, or prayer, while others simply teach about basic human emotions, the mind, forgiveness, and human nature in general. 
Masters tend to write books, build apps, grow social marketing teams, and create unique processes to enlighten their followers and fans, often involving ancient ideas around releasing the past, forgiving everything, and the transformational power of selfless service to humanity (seva). 
Some Masters travel across the world and instruct others how to teach their lessons. While traveling to new lands, they often birth movements and cultures that heal generations of human beings. 
When it comes to books, there is no shortage of reading material. Whether it be a 15 lb. book explaining the secrets of all things or workshops and pamphlets on proper yoga forms, many Gurus address every aspect of life through text and compelling images. 
Here's are a few of some of the most profound texts I've read:
   Thich Nhat Hanh – The Miracle of Mindfulness

   Amma The Hugging Saint:

The Eternal Truth

   Manly P. Hall – Initiation of Plato
Books may be common practice, but one National Geographic photographer, Loren McIntyre, used his talents in film to produce a movie that highlighted his own journey to achieve spiritual freedom. Through the film, thousands of viewers can learn how to better themselves, and help those around them. 
Although nothing compares to meeting a Master or Guru in real life, modern technology is making it easier and easier to reach people all over. It's exciting to think how many more lives can be improved through the easy global distribution of content through recent and emerging technologies. 
Just wait until you can download the consciousness of your favorite Guru into your home robot! 
How cool would that be?!
Books and movies are great, but sitting at the feet of an Awakened Master or Guru, the most sincere students will awaken faster and to greater depths. Over time these students will turn into teachers, who, one day, may also be considered Masters. When Gurus grow enlightened souls among their flocks, consciousness expands exponentially. 
We Are All Embodying The Same Source
There is no denying that spiritual leaders are working toward perfect selflessness, but never expect your experience with a Guru to be all about flowers, light, and mermaids. Sometimes, working under the guidance of a Guru can be demanding and difficult. It's during those times that we tend to grow the most.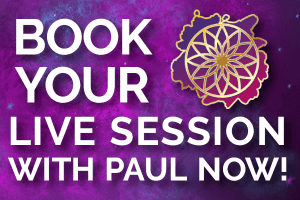 Regardless, when you become devoted to a real-life Awakened Soul, the Master will continually pierce your temporary veils and help you evolve, whether it's through challenges or celebrations, the results are the same: we shed layers of unreal aspects and begin to merge with the eternal nature of reality. 
Given the many prior lives of Awakened Masters, it's important to realize that their divinity and light-connection comes from hundreds, if not thousands of years of cultivation. 
The multi-incarnated Master tends to live between the realms and the many planes of physical existence. Over time, they have learned to pierce the veils that separate realities and form. 
Some Guru's study multitudes of religions throughout the world and feel a familiar connection to every deity in every tradition. They will say that they love that permeates through most religions is the same love. The feeling of peace a Christian experiences is no different than the energy flowing through a Buddhist temple. Religions in general urge everyone to live their best lives by acknowledging we all come from the same source of infinite power. 
It might be that it doesn't matter what you want to call the source: God, Kali, Divine Mother, The Eternal Consciousness, or something else entirely. Like Sri Anandamayi Ma says, "Whether you worship Christ, Krishna, Kali, or Allah, you actually worship the one Light that is also in you, since It pervades all things."
The untangling of religious teachings can be an enlightening experience. The individual who finds love and compassion in most religions might already have the capacity to see the love and light in everyone. If they choose to teach others how to accept this light and help others, they may be considered a teacher or Master in training. After all, to be a Guru is not about a hierarchical ascent, it's about BECOMING. 
When the soul expands into the state of Awakened, there is no fanfare or block party. Nobody will be playing a state anthem. There will be pure silence among eternal bliss. 
Some of the most well-known Gurus of the world acquire their connections to source through changing their physical bodies within Yoga. Yoga is one of the most common ways to bring peace into your life. Practitioners of this discipline are called Yogis and their Master's aim is to help their students to focus on a specific series of stretches, or asanas. 
During a yoga session, adherents stretch and breath and release and extend, which helps our bodies to open pathways that allow all energy (positive, negative, expanded, or toxic) to flow through and beyond them. With practice, anyone can feel the energy elevating effects of yoga.   
Some talented teachers take a hands-on approach when it comes to merging the physical and spiritual self. Swimming under ice in the artic to hone their focus. While others, like Gandhi, might choose to fast in protest of the treatment of others. Others like Jesus and Buddha might choose to spend time in isolation to confront all aspects within all of creation, and throughout all of spacetime. 
In these examples, physical and emotional challenges inspire the individual to expand. 
Through discipline over many lives, Masters and Gurus become expanded. In so doing, they connect to the world around us as if they are one with every aspect. Their tools might be unique to their ministry, but they all have deep-rooted understandings of the tethers between all aspects throughout the realms. 
Understanding Your True Self
With time and practice, anybody can elevate their own energies and natures so they can connect to those around them more deeply. 
Most of us might never be considered a Master, but following the teachings of an Expanded Soul can help us discover our own paths to freedom. 
People often define themselves as individuals. It does appear true that our physical bodies are separate from one another, but that doesn't quite explain the reality of our co-interdependent connectedness. Even the table and chair nearest to you are conscious. Everything is conscious. And it's all made from the same, singular source, all born from light & sound. 
Once you understand how we are connected to one another, your definition of Self can evolve. This understanding can reduce selfishness, inspire more forgiveness, and help you find empathy & compassion for every living Being on earth. With understanding comes the release of suffering. With less suffering, you can absorb and transmit more light. 
"Out of the well that sorry digs flows joy."
Kahlil Gibran
Release it all, forgive it all! If you can engage with an enlightened Master, you are a truly lucky soul. Simply having the desire to seek out a Master is immensely fortunate. Reach for the heavens and stars will build you a bridge. 
Seek The Eternal Master! It's Worthwhile!
You are constantly in the presence of Light-Beings. By aspiring to follow a Master's discipline, you up-level your own vibrations. Even if you never fully understand the connection a Master shares with our universe, know this: you are part of a greater whole, each aspect of which is seeking YOU, too. 
KEEP REACHING TO THE LIGHT! YOU ARE LOVED, ALWAYS!