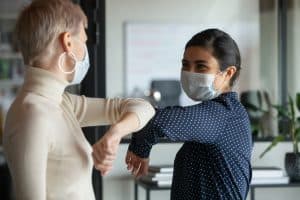 Beyond Covid: A Chance for Spiritual Renewal, New Identities & Rebirth
When the earth is sick, sickness spreads in ways that affect people. In this case, we have been treating Mother Earth poorly for so long, She is acting out our own projections, abuse, and anger. Covid-19 is exactly that.
The coronavirus has been around for a long while now. It's had an indelible impact on our lives and world. This pandemic sent friends and family members to the hospital at record numbers. However, as with every other terrible event or situation, humanity will pick up the pieces and emerge ready for change.
What will most likely not change very much is how we abuse the planet. Sadly, most Republican and right-wing conservatives, and their counterpart governments, might have a wonderful handle on fiscal responsibility and infrastructure management, but they do not understand emotions, love, and how connected we are to all of the elements, planets, bugs, bunnies, each other – and the myriad of etherial realms. C'est la vie!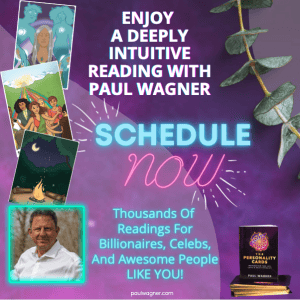 In the meantime, you can love yourself by loving the planet.
You can love others by first loving yourself.
And you can effect changes that improve your life, attitude, perspective, and conditions.
Are you ready for that life-changing transformation?
If the planet has left you isolated or emotionally and spiritually strung out, you can choose to pursue peace and balance.  
Declare this out loud: It's time for me to have a lovely spiritual renewal. It's time for me to accept, own, and celebrate my life. I will make changes and invite new light and love into my life!
It's now time to reflect on yourself, form new habits, and adopt your most core nature as your primary identity. LET'S DO THIS!
COVID: The Affect on Our Spirit
The coronavirus is certainly a physical ailment, but the effects reverberate beyond just the physical body.
For many of us, this was our first experience with a widespread infectious disease – one that claimed hundreds of thousands of lives. Amid all this, we've all had no firm reassurances from the medical community on the illness or treatments.
Some of us took the vaccine and it harmed our health. Others ignored protocol and were selfish – and chose to avoid the vaccine – becoming harmful petri dishes that put everyone else's lives in jeopardy. 
While governments and health organizations were rightfully keeping an eye on the numbers of infections, hospitalizations, and casualties, much fewer eyes were on the numbers of mental ailments resulting from the stress, uncertainty, and isolation.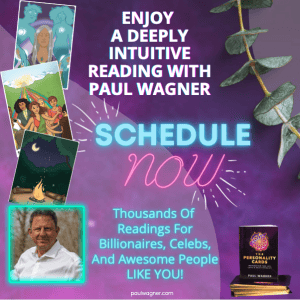 Statistics have revealed increased drug use, suicide rate, and other concerning issues surrounding wellness.
Thoughts of suicide and symptoms of anxiety and depression were on the rise, especially among health care workers.
The Kaiser Family Foundation reported global adverse mental health effects such as disturbed sleep, abnormal eating behavior, worsening chronic illnesses, and increased alcohol consumption. With an already worrying mental health crisis sweeping the world, COVID-19 was the last straw for many still struggling to function in their daily lives.
Luckily all of these things are improving! 
Spiritual and emotional ailments are a reality, pandemic or not. COVID-19 created an opportunity for us to open our eyes to the severity of the crisis and the lack of connection within ourselves.
As we all stood still amid lockdowns that kept us frozen in our homes, we were suddenly forced to reassess the states of our minds and spirits without the distractions of our regular routines.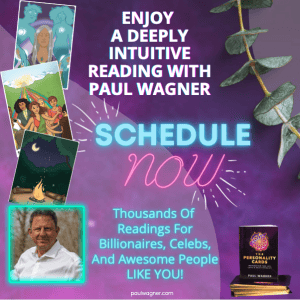 The pandemic will always be an event we remember as one of the lowest points for our planet, but we can look forward in a positive light.
Beyond Covid, we have a chance to be reborn. We can reinvent ourselves, explore new identities, and heal our spirits.
An Opportunity for Spiritual Renewal
In every dark and low moment of our lives, we have a choice. We can wallow in the pain and find comfort in unhealthy habits, or we can seek transformational experiences big and small that will help us cope and climb out of the darkness.
These transformational experiences will be different for everyone. 
For many, prayers, routines, and rituals are helpful ways to re-establish our balance and peace. If you love rituals, check out my Free Resources pages. You'll find ancient ceremonies, lovely prayers, and encouragement that you might find helpful during times of change and transition. You might also consider using my Personality Cards – they're wonderful for all sorts of rituals. 
Spiritual renewal will come from identifying the negative forces, attitudes, and experiences in our lives and ourselves, then setting goals and courses for change that will help us become reinvigorated, renewed, and reborn.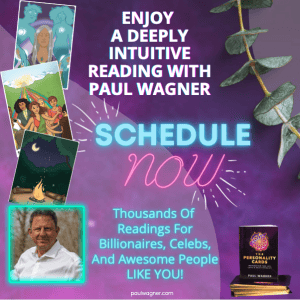 Do you allow energy vampires to affect your emotions and your life choices? Have you fallen into an unhealthy habit with drugs or alcohol? Maybe you lack balanced emotions or healthy priorities and need to reassess your journey.
Or, you might be too attached to someone who violates your boundaries, and it's time to say goodbye and find yourself again.
No matter your concerns and situation, everyone can work on their spiritual renewal to come out on the other side of covid feeling refreshed, transformed, and ready to live life again.
---
Check out my course: FREE YOURSELF. It can help you completely rebirth your life.
---
Taking on a New Identity
Amid a spiritual renewal, we don't need to change our appearance or behavior inauthentically. Instead, we need to dig deeper within ourselves to find what lives within us. Times like these can inspire us to make a firm commitment to becoming more in line with our authentic Selves. 
You may have recently realized that you've never been your true self. Maybe you've put on a mask or followed certain socially-acceptable behaviors under the guise of a false identity for a fair portion of your life. Realizing this and committing to a new life with an authentic identity can feel challenging but – on the other side of it – it can be wonderfully freeing.
Following this path requires that we be truly bold and courageous. To find our true Selves and commit to a life of honesty and freedom is the ultimate journey.
A choice like this might require that you try on a few different hats–so to speak–before you find one in which you're entirely comfortable. Thankfully, there are so many tools and resources out there to help you on your journey.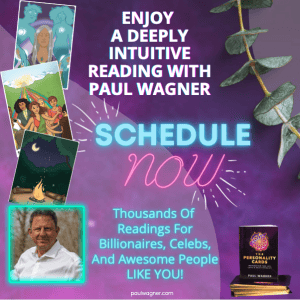 Looking for a great start to your journey? Find a spiritual Guru to guide you. Throughout humanity's existence, there have been divine masters who walked among us and changed the way we saw life and the Cosmos. Some have been physical embodiments of the divine forces of the universe, such as the Divine Feminine. Others have been reincarnations of Gods and established new philosophies and faiths.
Finding one or a few that speak to your soul can help you to re-establish spiritual balance and set on a new path to your true self!
You can also choose to establish a routine of prayer, meditation, and other rituals that help you center yourself and reflect on your authentic identity. Setting aside a few minutes a day for reflection and prayer will help you grow your spiritual strength over time and achieve a rebirth!
If your health is failing in some way, explore Ayurvedic Medicine and Traditional Chinese Medicine. Remember that eastern medical ideologies treat the core of diseases and challenges, while western medicine treats the symptoms. Why? Because drug companies are not restricted and their only motivation is profit.
Achieve Rebirth after COVID!
With the guidance of divine masters, spiritual tools such as prayer, and resources like my personality cards, you can set off on the path to a spiritual rebirth! And check out my Free Yourself course – it's life-changing!
The most important thing you can do is to stay committed to your journey and be true to yourself.
Spiritual renewal and finding your core identity are not easy, and it can take inordinate amounts of time, all depending on your unique situation and spiritual state. Still, for authentic freedom and happiness, the pursuit is a vital one!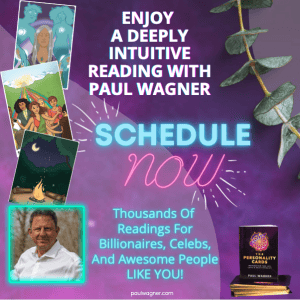 In all things astrological and spiritual, please realize that these aspects are only suggestions to help ease some stress. You are far more powerful than you realize.
The blueprints that astrology, white magic, and other spiritual forces and practices suggest are not hard and fast rules. It might also be that you have other influences in your life that might greatly enhance your ability to receive what you desire.
It is also probably that your spirit is more powerful and vibrant than any numerological or astrological reading.
To improve your vibration, luck, and happiness, spend time chanting Sanskrit mantras and love-filled sutras. Access and strengthen your chakras through pranic breathing and yoga. To achieve balance and fully allow energy to flow within you, pray for others. When we do this, the Universe prays for us.
REMEMBER! YOU ARE LOVE!
You are a beautiful Living Being filled with light and love, born from stardust. You are unlimited potential in every direction. With a focus on discipline, virtue, and your own goodness, you can become as expanded and liberated as you desire. 
Pray for others and the Universe prays for us. 
LOTS OF BLESSINGS TO YOU!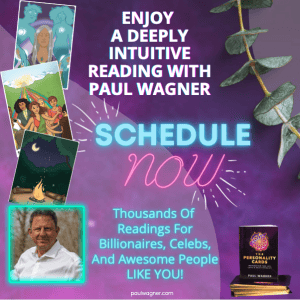 There is no "Other." There is only you experiencing yourself.